There is plenty of speculation about how Apple will approach virtual reality. Some interesting news about the company's alleged augmented reality technology has trickled out in the past few weeks. It appears as though Apple is developing its own unique augmented reality headset. Some industry experts anticipate the device to be released by the end of 2017.
Apple's Virtual Reality Glasses 
It has been reported that Apple is working with Carl Zeiss AG on an uber-light augmented reality headset. This is actual news rather than a rumor as a Zeiss employee recently verified the company's partnership with Apple. Germany-based Carl Zeiss AG has worked on numerous industrial measurement tools and medical devices. Industry insiders believe Zeiss personnel will help Apple produce augmented reality glasses that are compatible with the company's popular smartphones. It is anticipated that the iPhone 8 and later versions will be functional on the new headset. This is fantastic news for virtual reality as an industry and also for Apple fans. The company's new headset appears to be the uber-secret augmented reality project that has allegedly tied up millions or even billions of Apple dollars.
Some rumors have the new Apple headset being compatible with self-driving vehicles to boot. However, there is no solid evidence that such compatibility exists. It is worth noting that KGI securities reports that Apple's augmented reality product will be half a decade ahead of the competition in the context of technical capabilities. Some expect Apple to continue its trailblazing ways with a full redefining of augmented reality. Perhaps the new device will facilitate autonomous driving in some manner. Knowing Apple, several surprises are in store.
What Apple's new Phone Might be Like 
Rumors are swirling that the new iPhone will be a translucent piece of glass with an OLED screen. It could slide directly into a headset with built-in eye sensors that allow the phone to have an uber-high frame rate. The polygon count will be through the roof if the alleged Nvidia 1080 card is built in. There are some reports that the new iPhone will generate holograms atop our real world, similar to the functionality of the Microsoft HoloLens. It is almost a guarantee that the 3D sensor will be provided by Primesense, a company that Apple purchased in 2013. Reports state that Apple has more than 600 engineers working on this sensor in Israel. Sources also state that the antennas and battery will be concealed around the perimeter of the device's screen. This placement will make it possible to pack pieces into as small of a space as possible. The end result will be a series of mixed reality modes similar to the popular Pokemon Go! game.
What Apple's new Headset Means for VR Fitness 
If Apple's mixed reality headset comes to fruition, it could dominate the marketplace. It is certainly possible that customers will use this device for more than video games, web surfing and video conferencing. The new Apple headset will likely prove to be a game changer in the context of mobile virtual reality, especially VR fitness. All one would need to fit in a workout on-the-go is his Apple headset, possibly a diminutive motion controller and a few feet of open space.
A mixed reality headset will likely prove capable of implementing holograms on top of one's surroundings. It could superimpose a lifelike boxing opponent, baseball pitcher, golf course, step aerobics instructor or any other fitness-oriented element directly onto an real-world environment. One would be able to engage in a boot camp style workout, step aerobics routine, boxing match or even a round of golf on a hologram golf course with motion controls. The possibilities for such technology are endless.
What makes Apple's new augmented reality headset so unique is that it will fundamentally alter the ways in which we live, play and exercise. Can you imagine a virtual reality fitness coach popping up in three dimensions before your eyes?  Perhaps you would like to engage in NFL workout drills from your backyard or basement. Google's new headset could generate a 3D replica of an NFL strength and training specialist to direct you through nuanced football-oriented fitness drills.
Or, maybe you would like to test your 40-yard dash time against that of a friend. Google's headset could make it possible to observe your friend running the 40-yard dash in three dimensions from anywhere you desire. In turn, your buddy could also observe your performance in such a race in real-time or through a recording.
This technology will blend the real world with that of holograms in a seamless manner. Eventually, the 3-D holograms created by Apple's headset could become so lifelike that they are indistinguishable from flesh and blood human beings and "real" environments. This is precisely why Apple is poised to leapfrog the competition and get a leg up on the augmented reality market as well as the VR fitness market.
Get Ready for the new Apple Headset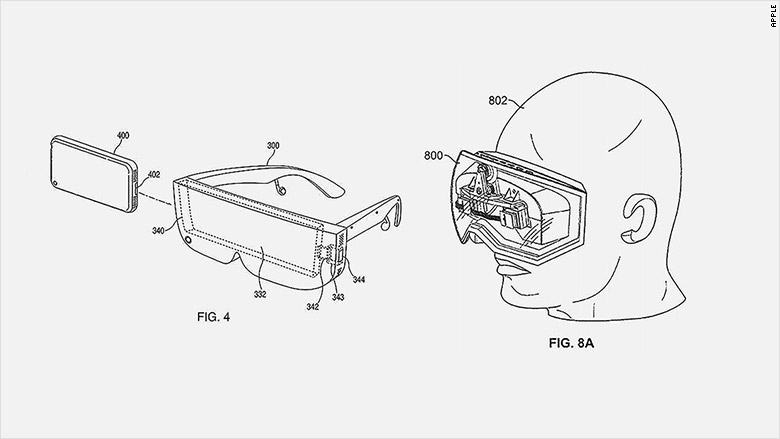 It appears as though our digital dreams are quickly becoming reality. If you can imagine it, the new Apple headset will like be able to create it. It might not be long until you can scrap that gym membership and elliptical for a fun-filled augmented reality training session brought to life through your new Apple headset.