GymCraft is dubbed as a provider of "next generation fitness" for good reason. The Malaga, Spain-based company makes software that provides immersive virtual reality environments for exercisers and gamers. GymCraft is situated in the thriving Adalusia Technology Park. This tech-haven was created to advance industry in the Malago portion of Spain and provide a research-friendly atmosphere. The campus has become one of southern Spain's most important economic spaces over the past couple of years. GymCraft is spearheading the charge.
GymCraft: Where Fitness Meets Gaming
Just about everyone dreads trudging through the same old workout, be it a run or weight lifting session. Exercise routines grow stale as time progresses. Virtual reality is here to change that. GymCraft creates captivating virtual reality settings that spice up fitness, motivating workout warriors to go harder and longer during each exercise session. The beauty of GymCraft software is that it is created with the mulitplayer experience in mind. Engage in a GymCraft virtual reality workout and you will be able to compete (or cooperate) with friends from all different locales. This competitive/cooperative element jazzes up an otherwise boring workout, inspiring fitness-minded individuals to shed weight and tone muscles.
What makes GymCrafts creations so effective is that the software is compatible with a variety of different technologies. Users can directly connect their ergometer to GymCraft games by way of a USB. The intensity of the workout will alter based on the participant's performance. The GymCraft experience is compatible on Cinemizer, Oculus Rift, several other VR goggles, computers and beyond. The technology is so advanced and fulfilling that it earned the company the award for Innovation in Entertainment/3D at the CeBit 2015. GymCraft emerged from a field of 5,000 companies to win the honor.
GymCraft Gaming
GymCraft games offer exercisers a virtual world presented through VR goggles or a display screen. Users enjoy a real-time, fully interactive exercise experience that holds their interest much longer than a traditional workout. Users are even empowered to select specific scenarios for highly nuanced workouts. They simply connect their training machine to the game through the USB, hop on into a virtual reality world and start sweating. The workout is adjusted as appropriate according to terrain slope data and speed analysis. If the gamer runs extremely fast, the virtual landscape moves by at a higher rate of speed. The resistance against pedals heightens at inclines and decreases when heading down a slope. The games are generated by a team of 3D specialists, VR gurus, video game designers, user interaction designers and experienced programmers.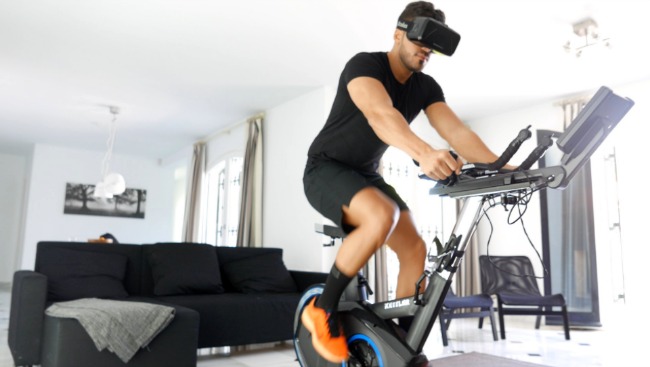 GymCraft's Superplay
The company's Superplay terminals are comprehensively integrated according to the highest of quality standards. They provide companies with the ability to display virtual reality without hindrance of any sort. These terminals are completely automated and suited for public spaces of all varieties. All it takes is a mere press of a button and the terminal will be up and running. This machine is meant to help businesses impress clients with an impactful VR experience at the point of sale. Terminals feature NVIDIA Gforce GTX 1080 hardware, an Oculus Rift VR headset, controller and rechargeable battery packs without any wires.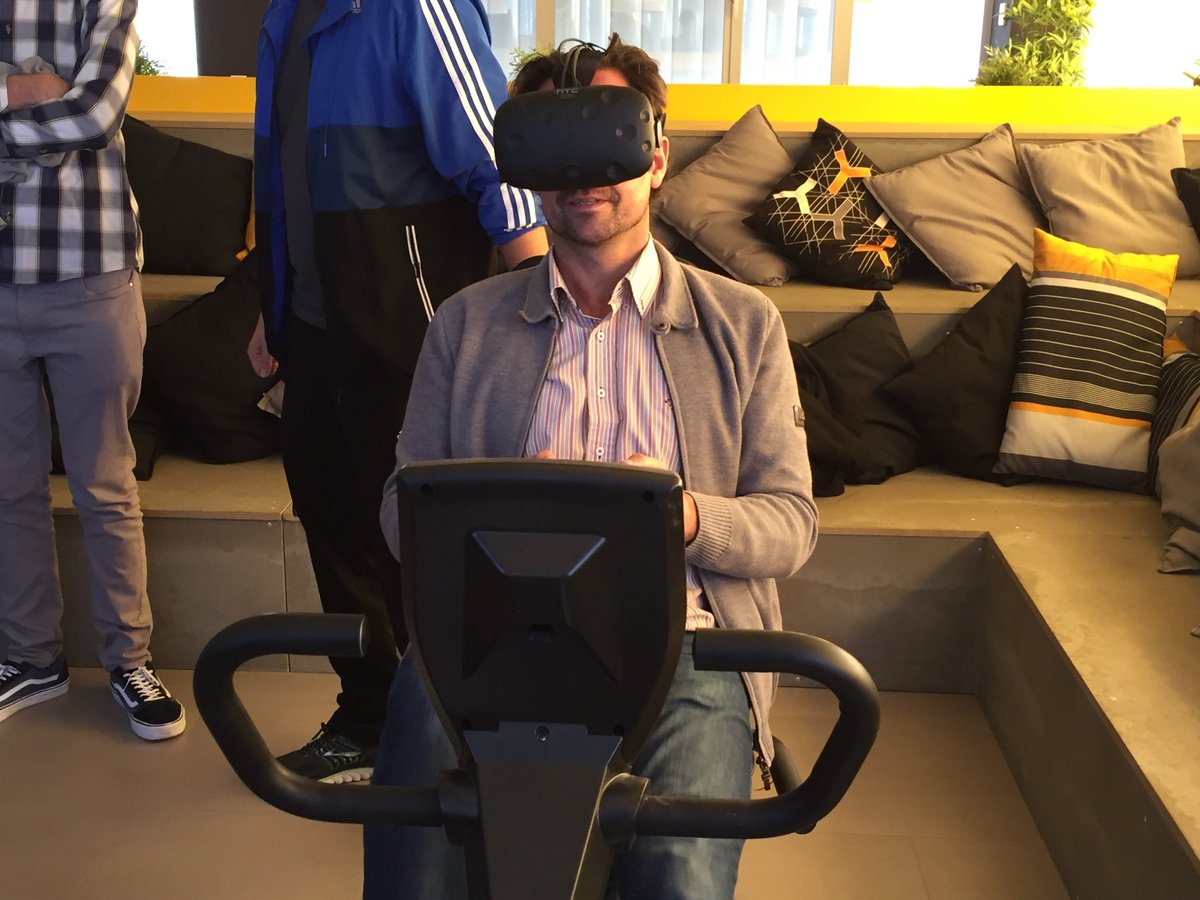 GymCraft's Freedriver
GymCraft's Freedriver connects through Bluetooth with traditional fitness equipment so fitness-seekers can explore virtual environments. It provides races of varying lengths for multiplayer competition across the globe. Participants can immediately upload their results to a cloud platform or share their stats on social media. GymCraft's Freedriver environments are an "open world" style, meaning participants can race their mountain bikes in some truly immersive sandbox environments. The open world nature provides incredible freedom to roam, explore and perform all sorts of cool tricks. Players can gauge their performance against others after each race by checking the GymCraft global leaderboards.