As VR games continue to soar in popularity, the world of gaming has changed a great deal. Guardian War VR is an import video game straight from Japan. The actual purpose of the game is quite unclear, but it's action packed and will make you sweat.
What is Guardian War VR?
This is an imported game that is an RPG. It is extremely intense, allowing you to shoot spells and swing swords at enemies. Most of the time you will be surrounded by enemies and it pushes you to the limit in terms of fitness. This is game has quite the mixed review, primarily because it's an RPG without an actual purpose but that's not what makes it fun. Like many of the games out there, this game is a project of exploration into what the VR can do. Another downside to the game, primarily a result of being imported by a non-major company, is that the community around it are ignored for the most part and characters that were supposed to become playable have yet to become playable.
Graphics and Visuals Score 4/5
The graphics are best that VR can currently provide and a little bit more. Unlike many games on the market, this game takes advantage of particle physics, which is graphically intense by default and the spells performed are impressive. You may experience lag because of this since the screen will be populated very quickly. With the combined population of character AI and particle physics, this game runs rather smooth.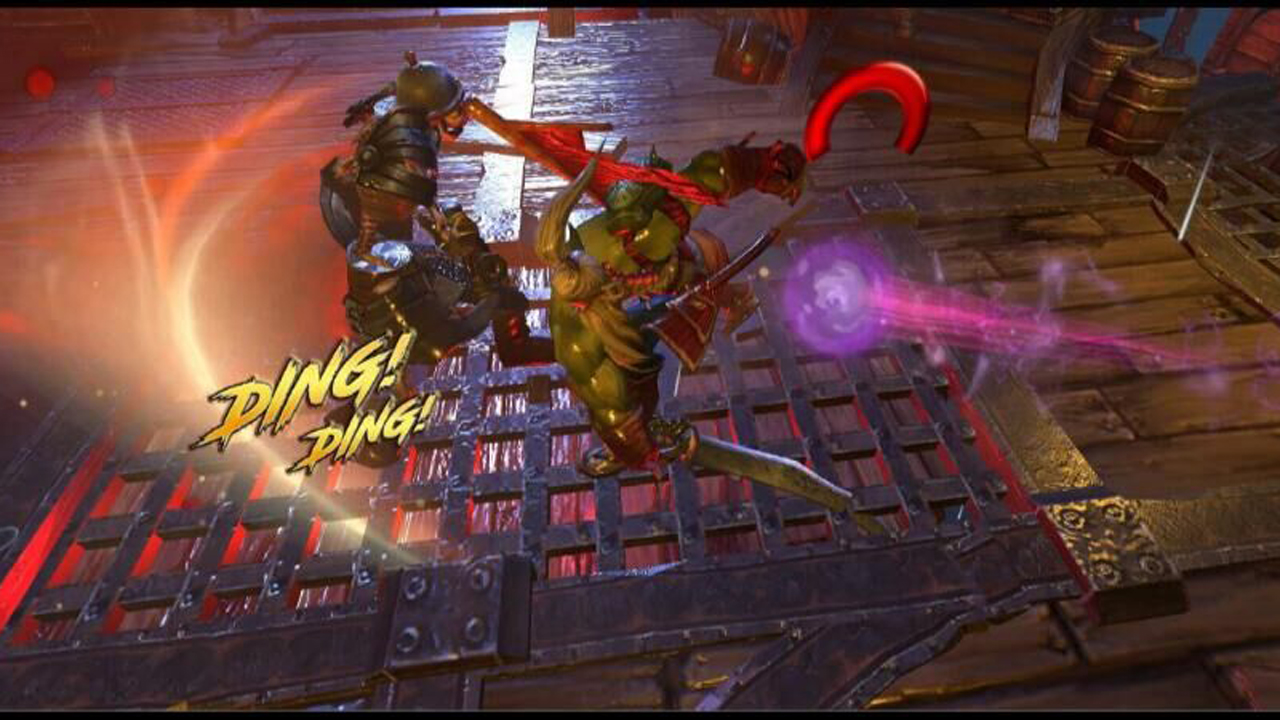 Hardware Score 4/5
The hardware required for this game is surprisingly balanced unlike some of the American based games. You will need a 2.8GHz i5 CPU and 4 GB of RAM. You will need the NVIDIA GeForce GTX 960, but this is because of the particle physics and character population. On a good note, the game only needs 300 MB of available space in order to run. A little better than the standard equipment, but still not the best. The reason why this is remarkable is due to the fact that, if you look at other games with the same level of graphical intensity on the American side, this game should actually require more hardware power but the developers seem to have found ways to optimize the game.
Fitness Score 3/5
The game is mostly based around swinging virtual weapons and casting spells, which requires a decent amount of movement. With that said, the game does have slow moments and only has small bursts of intense exercise, which an interval workout would be able to take full advantage of but regular exercise would not. This game will make you lose weight, but it is not as effective as other VR games.
Gameplay Score 4/5
It's not a bad game but it's one of the many video games that treat fitness as a secondary element. It's not entirely realistic to expect that a game is entirely focused on fitness. This game provides the player with a decent amount exercise while also providing a lengthy amount of entertainment.
Overall Score 4/5
This game is one of the great games that are available for the VR market right now and it's only ten dollars. With great graphics and physically intense gameplay, it provides a very real sense of virtual war.