According to Statista, the number of virtual reality users worldwide has now reached more than 43 million. It's an industry that's almost certainly on an upward curve, with VR revenue forecast to hit $30bn by the turn of the next decade.
With VR becoming increasingly more mainstream, it's a good time to take a look at how gaming is being taken to another level this year, how that influences VR for fitness and where the crossover is, as well as what's in store for gamers for the rest of 2017 and beyond.
1. Haptic feedback
Today's gamers are becoming increasingly obsessive with ensuring an immersive experience. They want the newest games to be more exciting and more imaginative than the last. That's where haptic feedback is beginning to make waves with VR fanatics. VR suits fitted with haptic motors within vests, gloves and other VR wearables transform gameplay action into real-life sensations. Whether it's the recoil of a gun or the drawing of a sword, this technology is adding an extra dimension to VR gaming.
VR games that involve haptic feedback tend to be the more physically active ones available, such as The Brookhaven Experiment and Sound Boxing, which bode well for the way in which VR can enhance a gamer's fitness even if they're not playing a fitness-focused game. For instance, a first-person VR game with haptic feedback will no doubt require fast-paced aerobic movements that keep the body and heart healthy. All in all, haptic feedback makes VR more real because it helps you 'feel' what you're doing more and that is one innovation that helps the experience immensely.
2. Use of big data
VR games are also being taken to another level thanks to the increased use of big data; combining user profile and social media info with a user's previous gameplay decision-making and scores to modify in-play action in ways to suit the individual. For instance, if a gamer's social media profile suggests they are afraid of spiders, the game can deliver a plague of arachnids on-screen to really send chills down their spine! If that doesn't tap into your adrenaline and push you more than a simple gym-bound workout, nothing will.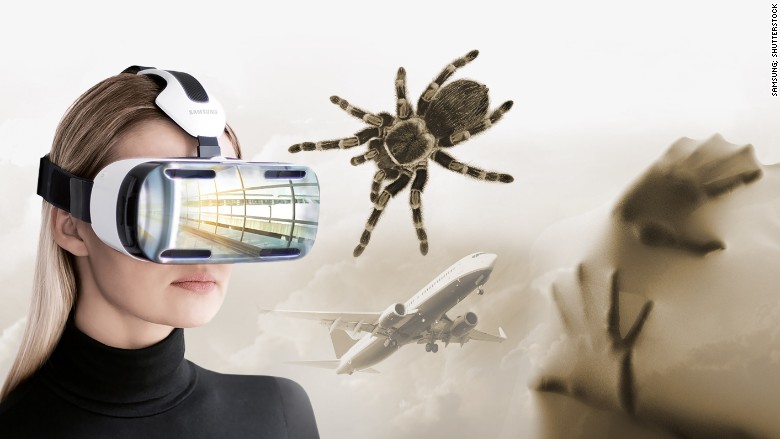 Nevertheless, we're probably only scratching the surface with the benefits big data can bring to the VR experience. It's not beyond the realm of possibility that big data could soon be used to determine the fitness level of a gamer, tailoring the pace of the VR gaming action to an individual's build and overall health and allowing for subtle exercise whilst enjoying the thrill of the action. Imagine if a game's AI can judge your fitness level and push you past your limits with a fully immersive experience! Today's experience are mostly a 'you get out of it, what you put into it' sort of model. You could sit through a boxing game and still play, but with this new direction, that simply won't be possible because it's going to be too real to not put your all into it.
3. From traditional iGaming to mass entertainment operations
It will be interesting to see whether VR has an influential impact on the way the iGaming sector operates in the coming months, too. Incorporating physical movement into iGaming would completely change the way we play classic casino games online. The iGaming scene is ever-changing. First, it was mobile casinos, then it was all about cryptocurrencies and now all the attention is fixed on VR.
It ultimately depends on the iGaming developers evolve themselves. Microgaming have already developed their own VR Roulette game, while NetEnt are reportedly set to trial VR slot machine games using WebVR technology. For some iGaming customers that feel they're missing out on the social interaction of playing casino games online, VR could well be the cure to this issue. Certainly, the leading players in the European online casino industry are acknowledging that it's not enough to offer solely traditional casino games to their customers, who now demand a well-rounded experience and the latest technological innovations to be part of the way they play. William Hill is an example of a global iGaming company that's moving to deliver a wide range of innovative casino products within its rebranded Vegas community.
4. Taking gaming away from the seat
With companies like Holodia, Icaros and VirZOOM, it's easy to see that VR has embraced gaming that moves well beyond the limits of couch-bound gaming. Indeed, even a typical gaming experience can give you a workout that will generate results. Just look at Dusty Fohs' success story for an example. But where will VR take us for workouts in the future? Omnidirectional fitness treadmills and better tracking, along with improved quality for mobile and cordless experiences all point to being able to truly move in VR, which is great.
But what we're hoping for is to make VR as real as possible and that can only come when you can feel, touch, lift, push, pull and exert yourself like you would in a real-world experience. Will any of the companies mentioned here be the leaders of that type of innovation? They're certainly helping us go in that direction and with tech giants like Google, Apple and others in the wings working on complimentary creations, as well as other companies who may yet blow even them out of the water, we're sure that we'll get there sooner rather than later.
There can be no doubt that we are in a ground-breaking era for VR. With user numbers swelling, gamers becoming physically engaged – which can only be good for personal fitness and health – and increased mainstream adoption, VR applications are now one of the most effective ways of simultaneously enchanting the mind and body. What would you like to see most in the next waves of VR's innovation? Sound off in the comments below!