PowerBeatsVR launched back in April, and combined obstacle-dodging with boxing-like gameplay to great effect. Upon release, Five Mind Creations promised that custom music support would be coming, and that time has arrived for all players.
Ch-ch-ch-changes
Available as part of a free update, custom song support can be utilized in PowerBeatsVR by accessing a folder in the game's directory. In this folder, you will find new songs and can add your custom creations.
Alongside custom song support, PowerBeatsVR also got a free VR level editor with the update. This allows anyone to create custom beat maps for the songs, and you can edit existing beat maps. You can use online tools to choose your tempo for the songs and control the level editing tools with your tracked motion controllers. Three beat maps can be saved per song, corresponding to the game's three difficulty levels. The level editor is not yet complete, and you must send your songs directly to friends for them to play. In-game sharing will be added in the future. For now, you can join the official PowerBeatsVR Discord server to let other players know about your masterpieces.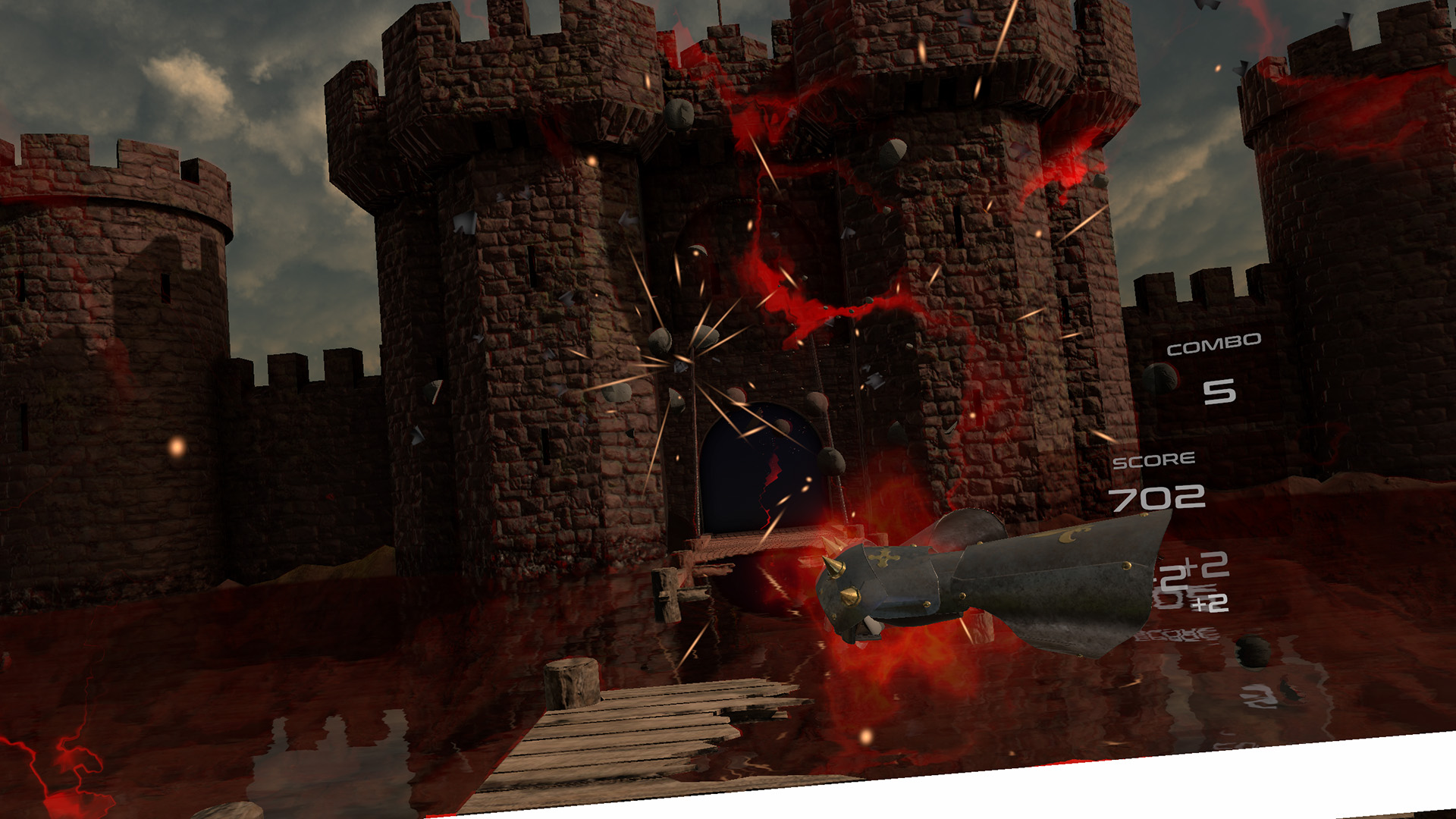 From the main menu, you can also find lists for official beat maps as well as community-made maps. Any maps from the community list will come from that directory. Five Mind Creations stressed in its instructional post that you cannot use copyrighted music for your beat maps.
PowerBeatsVR puts a heavy emphasis on workout potential, awarding higher scores based on strength and speed of punches. There are also hammers you can use  to destroy certain objects. The game will be getting support for heart rate and calorie monitoring down the line, as well as direct multiplayer. As with other great VR rhythm games, an Oculus Quest version is in the works.