Back in the early days of music based games, a game called AudioSurf was made. This was one of the first and most widely know audio games to incorporate music as an obstacle in the game. With the rebirth of Virtual Reality, we have a rebirth of this type of game that's called Audioshield.
What is Audioshield?
The game has several difficulties and the amount of balls that are sent to you depend on the music that is played. The faster a song is, the more difficult it will be in order to beat the song.
Graphics and Visuals Score 3/5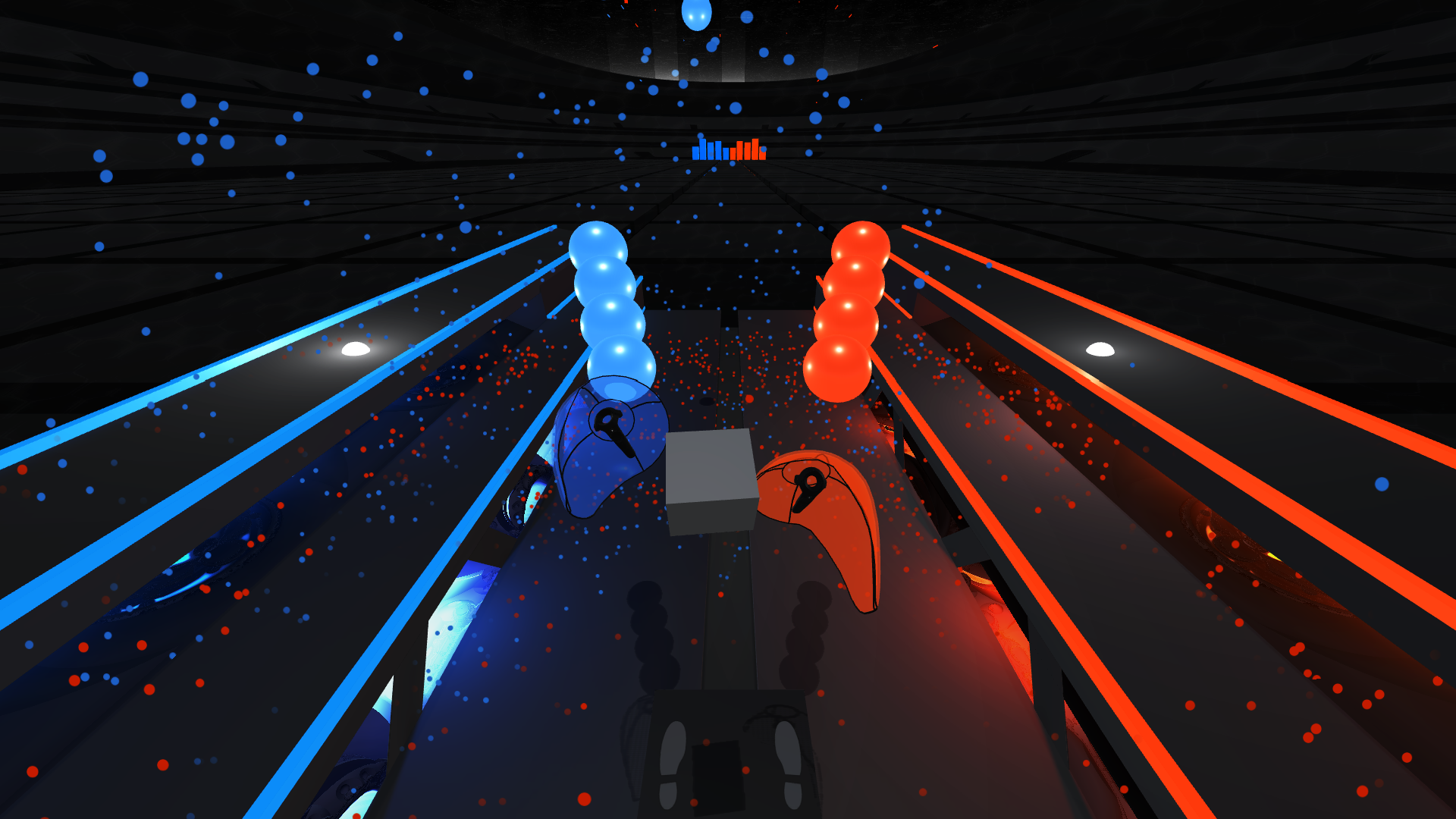 The game is very neon based and it's relatively bleak when it comes to impressing the player. You will find the neon colors fascinating at first, but, since what you see at first is all that you see within the video game, the game will not continue to visually impress you.
Hardware Requirements Score 4/5
Like a lot of other neon-color based VR games out on the market right now, this game doesn't require a lot beyond the usual. It is compatible with Windows 7 and newer versions. It requires 4GB of RAM, 900MB of space, and a minimum of an i5-4590 or FX 8350 processor with a GTX 970 or R9 290 graphics card.
Fitness Score 4/5
Fitness is where this game really shines because many players have lost a ton of weight while playing this game. Since you are playing to music and consistently defending yourself against an onslaught of globs, you will definitely find that this game gives you a fun workout. You can set your own music and the game will fully suck you in while you play it. Each song has its own leader board so that you can compete with others. If the game is not difficult enough for you, you can even install a mod that makes the game much more difficult than it normally is.
Gameplay Score 4/5
This game is a great game to play that can easily be used to pace out workouts in real life. Since you are defending yourself, then entirety of your upper body will be moving constantly. The harder the difficulty is equivalent to a hard workout. The game is a little pricey at $19.99 for it's lack of content, but that does not meant the game isn't worth the price.
Overall Score 3.75/5
If you were a fan of AudioSurf or want to have workouts in small bursts to be fun, this is the perfect game for you. Audioshield comes out with regular updates so the game may eventually include items such as multiplayer and different modes, but the game is perfect for virtual fitness as-is.
-Tommy Mertell
Do you have a game that you want to us to review? Make a comment below and we'll get right on it!