When virtual reality first debuted, few people thought this technology had the potential to transform medical treatment and improve the human condition. Yet this is exactly how VR technology has evolved over the past couple of decades. Sure, VR is primarily used as a form of video game entertainment yet it is also boosting well-being. In fact, virtual reality is now being used to reduce blood pressure.
How Virtual Reality Lowers Blood Pressure
Most people go to church to improve their relationship with God, enjoy a sense of community and deepen their faith. The members of a south Los Angeles church are obtaining much more from their place of worship. Holman United Methodist Church congregants are a part of the Sodium Healthy Living Project. This endeavor involves the use of virtual reality videos accessed through smartphones to learn about nutrition with a particular focus on sodium content. This virtual reality-based health and nutrition education is as engaging as it gets.
Dr. Brennan Spiegel is responsible for the development of the virtual reality app. Members of Holman United Methodist Church and others are taking advantage of the app's information by connecting a device similar to glasses directly onto their smartphones. Once the app is launched, it appears as though the user is smack dab in the middle of a kitchen. An array of different foods are resting on the kitchen counter, from lasagna to black beans, fruit smoothies, gumbo, salmon and so on. The VR program really displays each food's unique sodium content.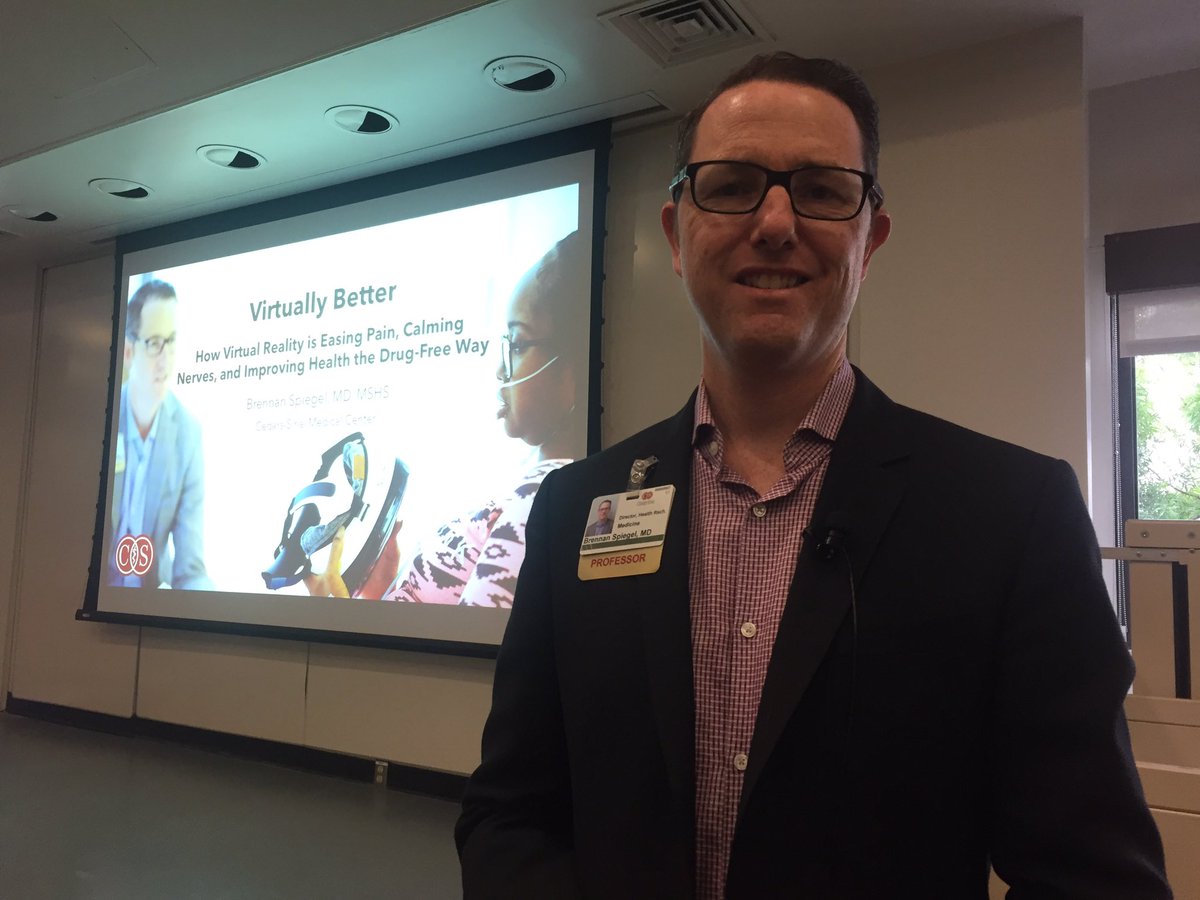 When the user looks down, he or she is sent to a three-dimensional portrayal of the interior of the human body. It is in this space that the user can observe how a pumping heart loses its ability to function after several years of high blood pressure. This experience makes quite the powerful impression. Viewing the inside of the human body and watching a deteriorating heart attempting to pump blood to the limbs and other areas makes a monumental impact on those who are plagued by high blood pressure.
"You're sitting there, all of a sudden in your own chest, watching your heart beat," Spiegel said. "The whole idea is to just hijack the brain into rethinking the role of food, and in this case salt and health, and we're testing this now to see how people experience it and if it's helpful to them."
This virtual portrayal convinces these individuals to reconsider the purpose of food. There is a specific focus on the role of salt and how it affects human health. At the moment, the virtual reality blood pressure simulation is currently in its testing stages. If it proves significantly helpful to congregants at Holman United Methodist Church and other initial participants, it will eventually spill over into the mainstream.
Spiegel's app even provides a means of alleviating stress to boot. Those who struggle with high blood pressure should be hyper-aware of the fact that stress contributes to the condition. "We've been focused on the inpatient side, using virtual reality to transport patients outside the four walls of the hospital … to fantastical destinations where they can relax or de-stress," Spiegel said. The app allows participants to relax on a virtual reality beach environment while the sun is rising. They enjoy the stunning view while listening to chirping bids, the ocean waves washing onshore and a church pastor reciting an inspirational message.
Does VR Really Reduce High Blood Pressure?
Members of Holman United Methodist Church are adamant that their use of Spiegel's VR app to reduce blood pressure really works. Though it is not the most exciting virtual reality experience, it makes learning about health and nutrition much more captivating than opening a book or a website. People are much more inclined to remember the sodium content of food like shellfish, noodles, pretzels and lasagna if they are provided with such information in a captivating virtual reality environment. This type of environment is highly stimulating in every regard.
Many users are even reporting weight loss as one of the residual after effects of the app. "I've even lost 10 pounds, which I've been trying to do for 50 years," said 71 year old user Juanita Cannon. With so many positive impacts being made by this one app alone, it's obvious that VR will continue to grow in the health and nutritional markets. We'll continue to follow this app and any that follow to bring you the latest as it happens.