Knockout League was one of the first games that I gave a completely perfect score to and I'm super critical when it comes to VR games. With that said, it looks like the developers did listen to the community and has made some major upgrades to the game. Let's see what they gave us in our very first Update Review for the great Knockout League game.
Bugs and Fixes
Let's go ahead and get the bugs and fixes we expect developers to make right out of the way. A lot of fixes went into punching, specifically removing issues with animations and the ability to block the first enemy's flaming uppercut. While I'm sure there will be plenty of people who will miss being able to stop that monstrous punch, there are many more that likely wanted the game to be harder in comparison to the bosses to come. Something that went unnoticed by many was the fact that the time of the game was double the time it was in real life so in a twisted way, I did get my wish of the game being longer but I just didn't realize it.
The most important fix is the hit detection system, which has had several changes to it. It not only tries to hit you more often but will pick up your position a lot quicker when you are trying to dodge. Notably, the developers also made some openings towards dodging in a more open manner to help players dodge those punches, but some requirements still remain, such as hook punches requiring you to duck but this is common sense. You are likely to whack your head if you throw yourself backward in order to dodge a hook punch.
Rebalances
They "nerf'd" nearly all the characters except the last one. Crimson Fang becomes vulnerable faster, Scurvy had his combos re-arranged to lower his difficulty and his attack damage lowered, and Tri-tip has had his damage reduced. While I do not like this, I can certainly understand where the developers are coming from as even just the fight with Crimson felt like it was a fight with a pro fighter and there was no mercy.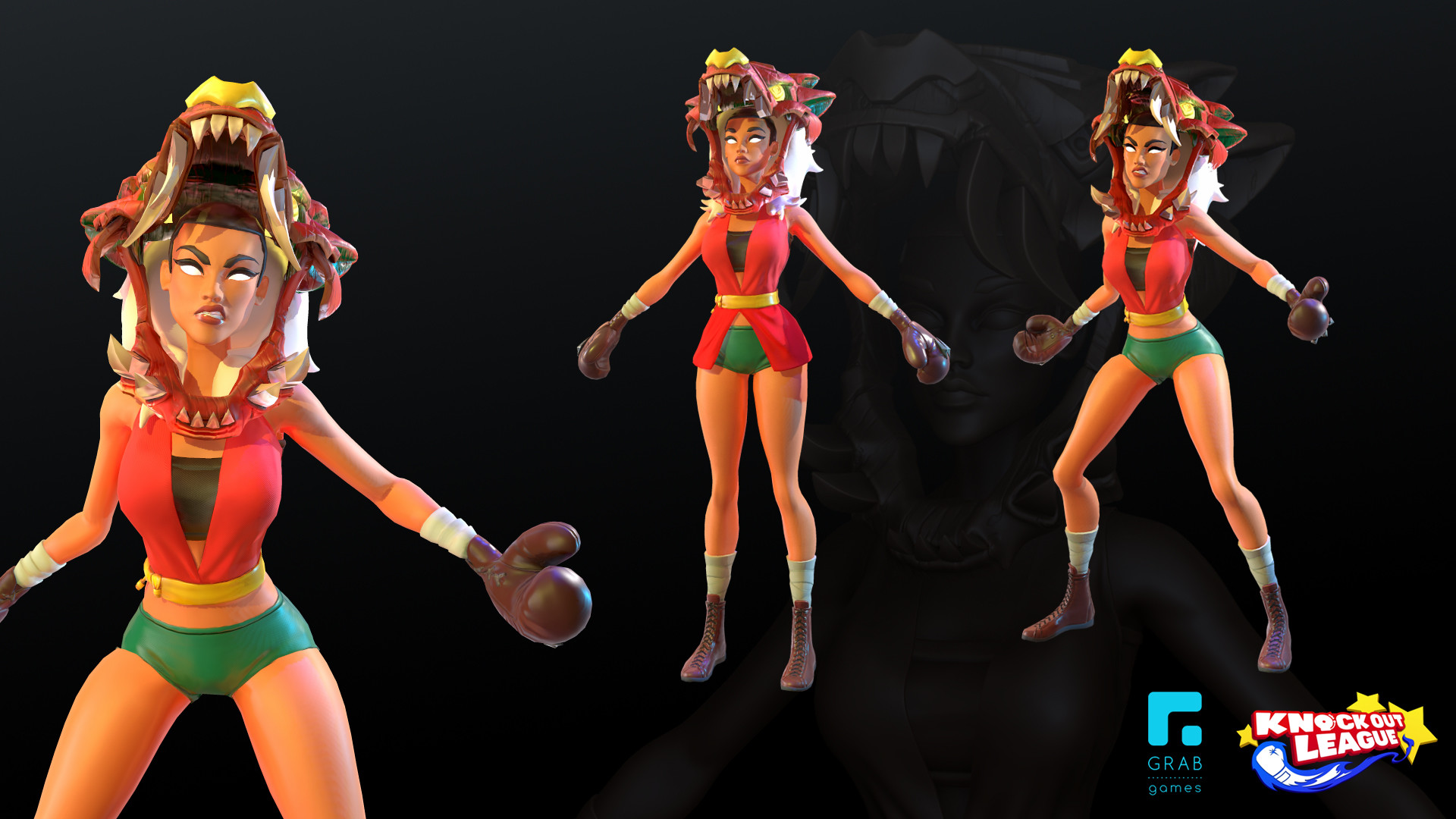 Additional Features
There was a lot added to the game, such as the calorie tracker and speed bag. More importantly, background audio can still play even if it is not the active window. This makes the game much easier to record for some but it can get annoying if you need to answer a Skype call or some other audio needed program pops up into the active window. That may not be the top priority for many users, but it is a secondary issue if you're as constantly connected as I am. 
Overall Impressions
Right off the bat, I noticed that Scurvy was much harder to bring down before and it felt like a well-fought battle when it was all over, even though he was supposed to be easier. It was truly an intense match, but the Crimson Fang seems a little too easy now. Crimson Fang is by far my favorite character, but, as I practice Aikido, I suppose my opinion of her is a little biased. I believe that both of these are because of the new changes made to hit detection and because Crimson Fang's attacks are slower than Scurvy's attacks, Crimson's attacks are much easier to dodge.
I would rather like to see difficulty settings inside of the game in the form of stats. I don't think the community has been able to figure this out, but I think we'd all like to have control over variables like speed, punch power, and finisher combos. This would make it easier to scale each character to the individuals who are playing the game. The updates were good for those who are not as physically inclined, but they're good because the development team attempted to balance the characters out when they improved their hitting ability. This tells me the development team really tests their own game out to make sure it is playable by all and that the workout each player gets is great for them. Some teams will improves features in a game so much that when they nerf A.I., the game loses a little bit of its winning sauce but this team takes great care in making sure the formula stays straight but also stays difficult.