We have some really cool and promising news coming out of the IoT show happening right now in Santa Clara, California. VirZOOM and Samsung are using the show as a place to show off both their techs in tandem. What does that mean for you? Any time two companies like Samsung and VirZOOM get together, it's always the precursor to bigger things and this glimpse into a potential alliance between the two would definitely fit that description.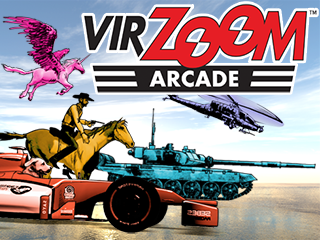 Yesterday, VirZOOM demonstrated their bike and games on GearVR with S3 integration, showing health data to be displayed back as HUD data in the VR experience. That's big news because this is the first time that the VR bike company's tech has been enjoyed wirelessly and used in conjunction with a Samsung phone to collect data.
VirZOOM and Samsung communicated that they will be partnering for future events to continue to show off VirZOOM as a VR Fitness platform available soon in the GearVR Store. Does this mean wireless VR finally has a spot on the fitness table? We'll have to stay tuned to find out more, but with VirZOOM's latest moves to partner with AMD, Life Fitness and Fitbit, it's pretty clear that the company is making strides to get their brand of fitness into as many hands as possible. A potential partnership with Samsung could make serious waves in the industry for both Samsung and VirZOOM.
According to Spencer Honeyman, VirZOOM's Director of Business Development, "VirZOOM is very excited to be showing off our VR Fitness Platform wiith Samsung on GearVR at IoT World 2017. Gear VR and S3 integration provides users real time heart rate data displayed in VirZOOM Arcade games. This is the first step on a roadmap to have all fitness metrics available during your VirZOOM VR workout. At E3 in June, VirZOOM and Samsung will partner again to launch a new VirZOOM product that will make it easier than ever to enjoy a VirZOOM VR Workout from home or the gym."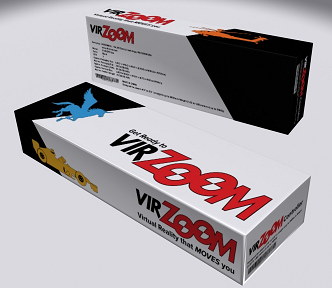 It certainly sounds like bigger things are coming for both companies. We'll be on the lookout for more to this story as it happens.