If you remember the addictiveness that began in the mobile gaming industry back when it was a wee baby, then you likely remember Fruit Ninja before we moved on to Angry Birds. It was a simple game that only made you slice fruit and dodge bombs while doing so. Well, they've brought this addictiveness to the VR playground so let's review Fruit Ninja VR and see what it is all about.
What is Fruit Ninja VR?
Fruit Ninja is Fruit Ninja in that you must slice fruit and dodge bombs while doing so, but bringing it to the VR playground has added some unique differences. For instance, the objects look real and will come at you, which makes it much harder to hit. Beyond the two minute arcade version that we often dealt with in the mobile version, the VR version has some additional game modes to play around it.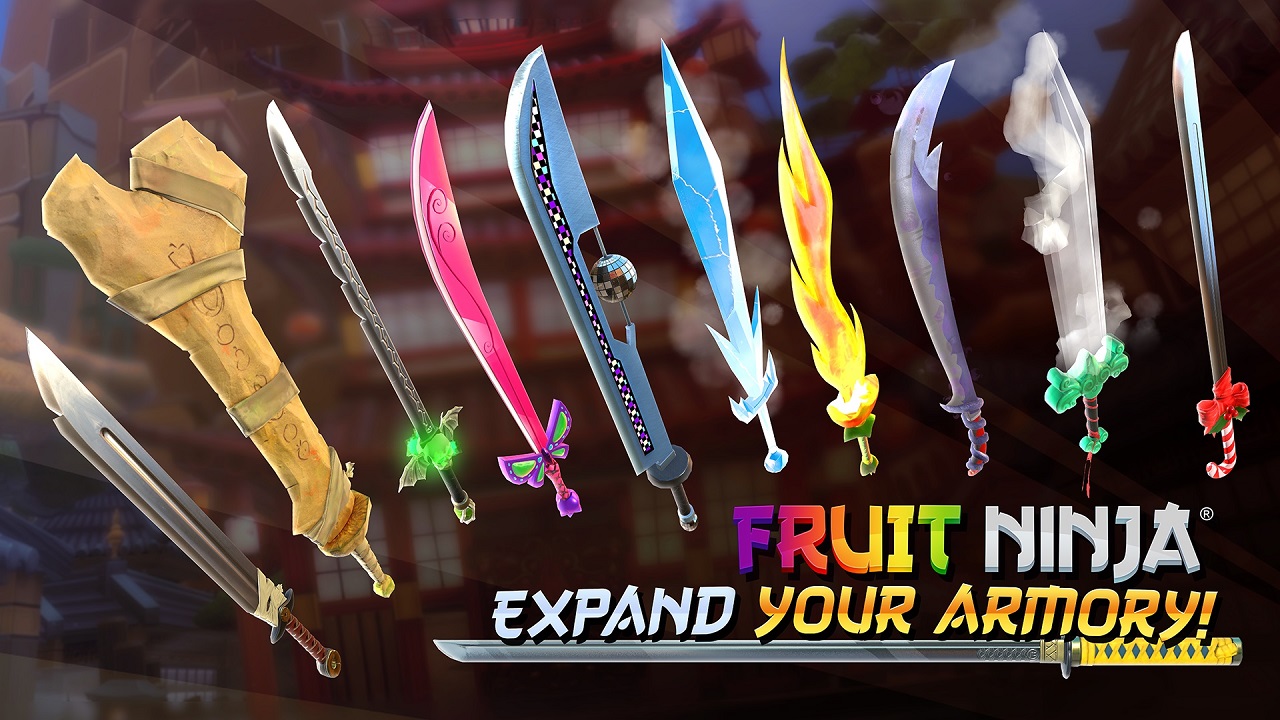 Graphics and Visuals Score 5/5
The graphics are iconically similar to that of the original game, but they did make some remarkable improvements to the environment. In comparison to the wooden background that you see with the original Fruit Ninja, the iconic feel of the samurai is embodied with the background showing the old architectural ways of constructing buildings in Asia. Needless to say that the background is still as colorful as the original design, but you can certainly see a notable difference where the developers made a drastic improvement over the original design on the mobile device.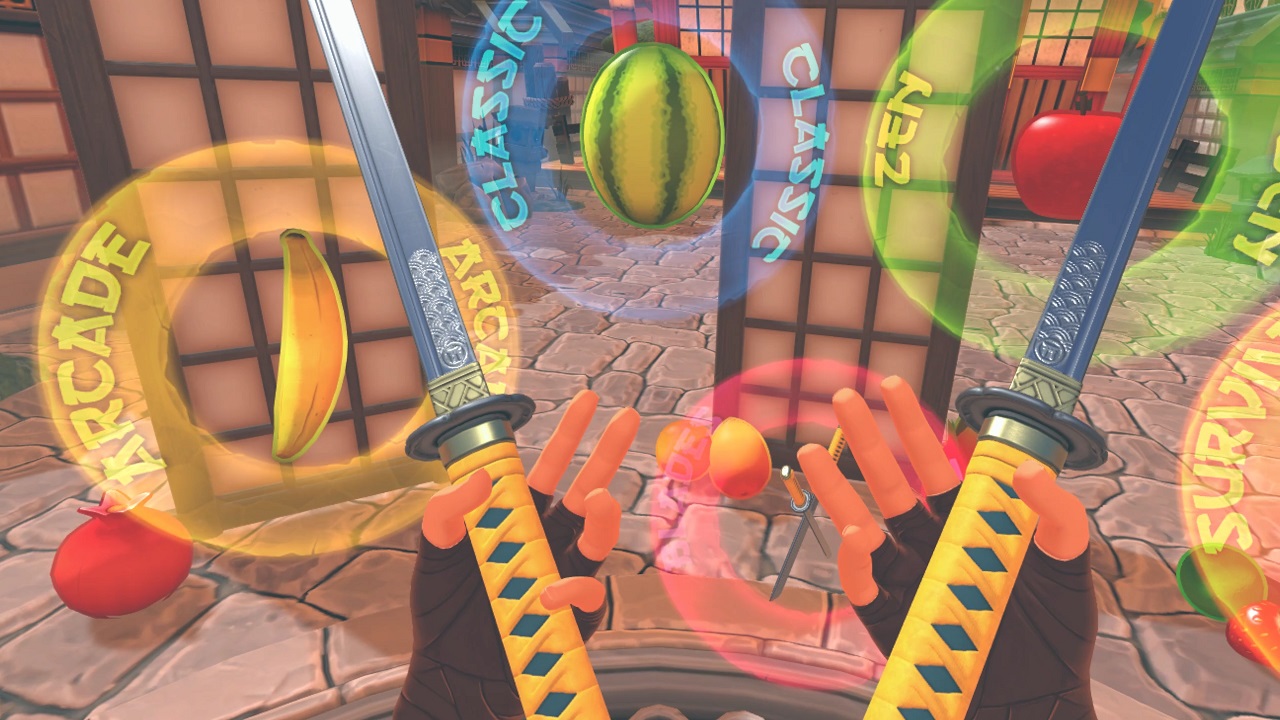 Hardware Requirements Score 5/5
The game is really low on hardware requirements with the standard Intel i5-4590 or AMD FX 8350 with an GTX 970 or Radeon R9 290. The low requirements come from the fact that you only need 4GB RAM and 400MB of space in order to play this, which is very low considering it's such a well backed game.
Fitness Sore 4/5
You are swing a sword at fruit that is flying at you and you have to move around so the bombs don't hit you or so you can get that pieces of fruit that flew past your head. There are sentries that shoot out bombs and fruits as their bullets. You will be constantly moving once you enter a game mode and the game pushes you even harder and to be even faster than you previously were. This all makes the game one of the best fitness-based games out on the market, if not the best.
Gameplay Score 5/5
The overall gameplay is smooth, fun, and addictive as hell, just like the original one was all those years back. Not only is this game great for fitness, it's easily understandable for nearly anyone who can pick up a VR headset and use it without falling over or forgetting who they are. It's wide reaching, coming on the Oculus and the Vive, has drastically low physical requirements, and it's even extremely low on hardware requirements. At a price tag of $15, this is like the mini-Mario game of the VR world.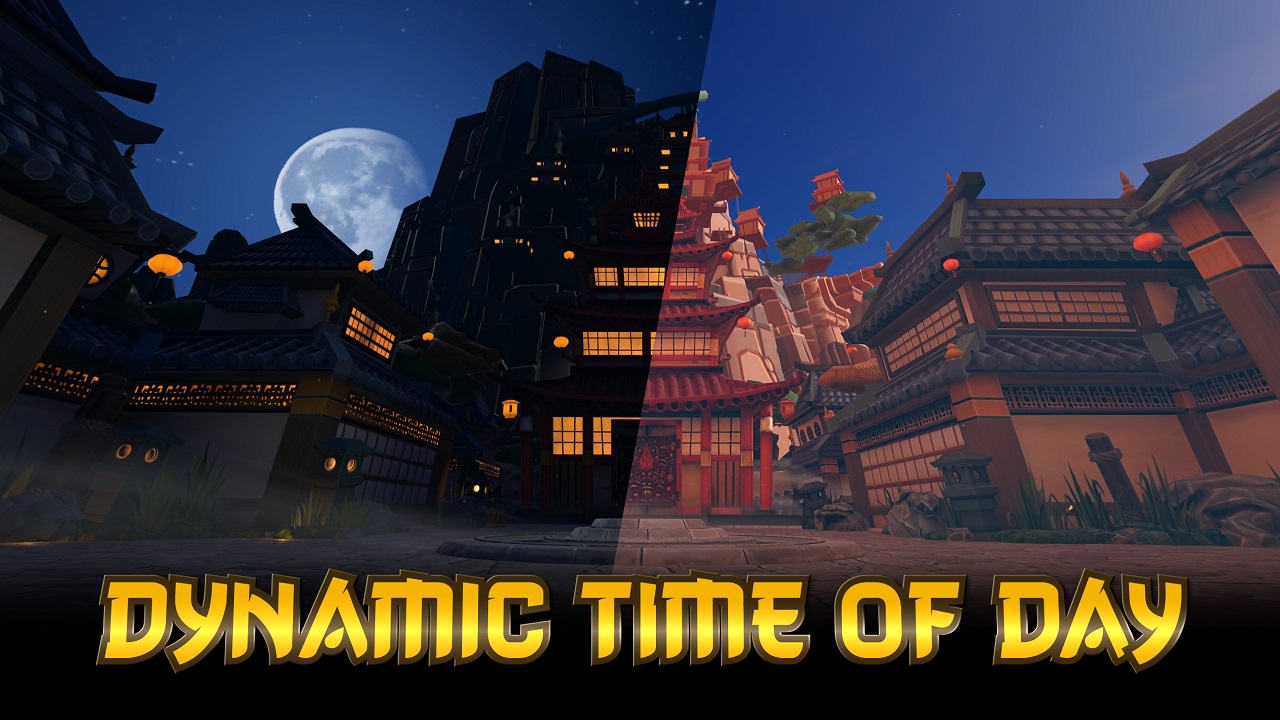 Overall Rating: 4.5/5
This game is absolutely fantastic and great for fitness. It plays well, it's cheap, and it doesn't take much to run it or even learn how to play it. It's great for nearly all ages and yea, I am a fan of this game but I always attempt to stay unbiased in these reviews by comparing it with games I know of, hardware I commonly see, and how hard it require me to work at it in order to play it. As a 316lb man, my view on how hard something will push you is hopefully something worth knowing. This game will push you and you may need to take some breaks in between to keep playing.