Here's a staggering stat: 285 million people are estimated to be visually impaired worldwide! Of that number, 39 million are blind and 246 have low vision. Researchers have recently developed a virtual reality environment that is intended to help blind people improve their navigation skills. Through use of the VR "game," subjects are able to develop a cognitive spatial map of buildings and other locations that are unfamiliar to them, thereby making it easier to move within the space, despite their inability to see their surroundings.
VR Game Provides Sensory Feedback Needed to Navigate a Space
In March, the Journal of Visualized Experiments will publish a video article created by Dr. Lotfi Merabet. Dr. Merabet and his team conducted research at the Department of Ophthalmology at Massachusetts Eye and Ear Infirmary and Harvard Medical School, and developed a VR game that is aimed at helping blind individuals better navigate public spaces.
Said Dr. Merabet, "For the blind, finding your way or navigating in a place that is unfamiliar presents a real challenge. As people with sight, we can capture sensory information through our eyes about our surroundings. For the blind that is a real challenge… the blind will typically use auditory and tactile cues."
The game utilizes computer-generated layouts of public spaces and provides sensory feedback that helps users navigate the virtual world. Participants were told to find jewels and carry them out of the building, all while avoiding monsters throughout the environment that would steal the jewels and hide them elsewhere.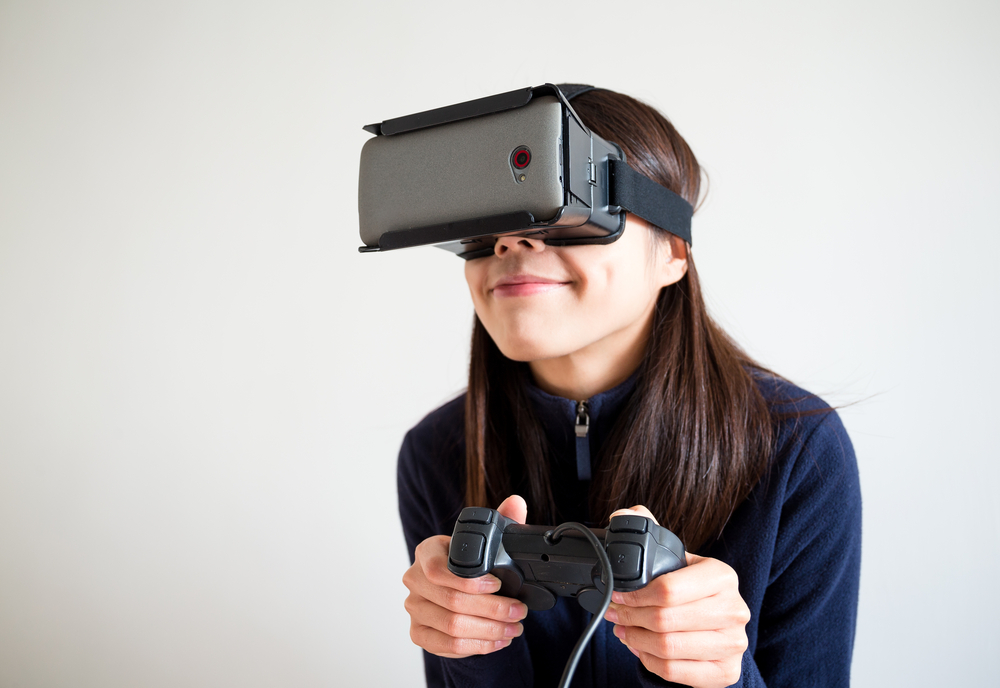 Game players used a keyboard and headphones while playing and were provided audio cues that helped them get oriented in the VR world. They were gradually able to generate an accurate mental layout of the space.
VR Technology for the Blind has Worldwide Applications
Dr. Merabet describes the software his team has developed for ABES, the Audio Based Environment Simulator that is a replica of the Carol Center for the Blind in Newton Massachusetts. The game can be used to help people learn room layouts and be able to navigate the building better. Researchers believe the technology will help blind people throughout the world and also assist those with cognitive deficits and people recovering from brain injuries.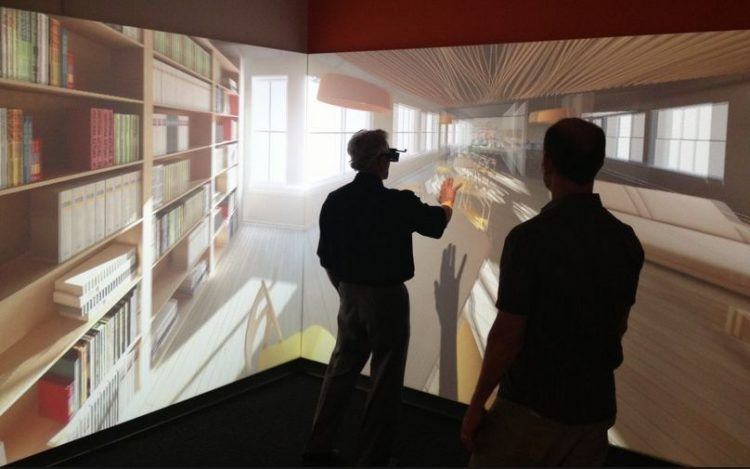 Researchers are excited about the video publication of the study because it will allow them to "break down layouts of the game and strategy, show how the auditory cues can be used and how we can quantify performance going from the virtual reality game to the physical world."
Blindness is a condition that affects millions all over the world. As virtual reality continues to pull away all the layers of the human condition to remake us all in better ways, it's anyone's guess how far the tech will take us, especially with our primary senses. The research indicates that VR technology could be the key to unlocking not only the potential but even the previously unheard of potentials that we never even knew we could harness. If the brain can be expanded and the senses following suit, it's clear that VR could make us all into totally different people who truly could be the very best versions we never thought we could be.