As popular VR titles such as Ready At Dawn's Echo Arena are ported to the Oculus Quest, we can expect to see a continued rise in the popularity of competitive VR games and the Echo Arena Rookie Crossplay Cup is a positive reflection of the anticipated growth.
Prior to last week's Rookie Cup, the largest competitive community event in Echo VR was the first Discord Cup in 2017 with 92 attendees. Participants for the beginners' event, specifically geared to new players who had joined the game with the Echo Arena on the Quest beta, had less than two weeks to sign up, yet the event had more than quadruple the numbers of previous community events. Over 500 participants were involved.
320 players (on original teams)
131 players as subs
51 coaches
5 VR Master League casters
3 Admins
3 Discord mods
The Rookie Crossplay Cup has the distinction of being:
The first competitive Echo VR event on the Quest
The largest Echo VR community event to date
The first crossplay event for Echo VR
As the VR ecosystem grows, it's feasible that we'll continue to see higher level players pass on what they know and find ways to provide training or insight into game skills and strategies. Many of these veteran players are also likely to move into various roles such as casting, moderation, events host, etc.. Following the rookie event, a survey was shared with participants to discover where improvements could be made in the future.
Results
Of 195 survey respondents, 81% were competitors, which means they've been playing the game for two months or less, even if they managed to reach level 50 during that time.
There were only a small percentage (1.5%) who reported a "very negative" impression. Well over half (78%) responded with a positive impression and 39.5% responded with "very positive."
Important to the growth of the overall competitive scene for Echo Arena, an overwhelming percentage of players stated that they would like to participate in competitive events in the future and none stated that they had ruled this out completely.
Community Growth
Echo VR has a well-established community with competitive players, casual player, mentors, coaches, etc. so there are plenty of opportunities for people to become involved. Since January, the Echo Games Discord group has grown from around 5,000 to over 13,000. Numbers have also increased in the community Facebook groups, Reddit, and of course in game.
As developers from other competitive VR games seek to build their communities, it might be possible to incorporate some of the same tools that have worked with Echo. In the survey, we asked which community resources new players had used.
It's interesting to note that nearly 80% of rookie players had taken advantage of online training videos. In-game resources such as AI and tutorials from the developers as well as community-run programs like pick-up nights and boot camps taught by mentors are popular, but many Quest users come from a traditional gaming background and are accustomed to studying dynamics of a game through resources on YouTube or gameplay on sites such as Twitch. For Echo VR, training videos from veteran players such as Martin the 3rd are incredibly popular among new players.
Survey participants indicated interest in a variety of community events or opportunities that also included:
Advanced skills boot camps (76.8%)
Individual support from a trained mentor or coach (55.8%)
Online competitive events (87.9%)
Themed lobbies (74.2%)
Overall, response to the first major multiplayer event on the Oculus Quest that included hundreds of players in the game competing at the same time (versus a single player competitive event such as Beat Saber or Pistol Whip) was a success.
Criticism
The main criticisms of the event involved lack of preparation time for teams, lack of knowledge or ability on how to use the tournament platform (Smash.gg), and tech issues/dying batteries. Post cup surveys were anonymous, but some of the comments have been included in this section for your reference.
Lack of preparation time for teams
The choice had been made among admins (myself included) to announce teams only a day or two before the event. This was to ensure a true "rookie event" with introductions immediately prior to the competition. Community cups have been conducted with random teams sorted on the day of the cup, but in hindsight, most players in those cups have been at least remotely familiar with each other's play styles, etc. so sorting the teams sooner would've given the admin team additional time to work with Ready At Dawn devs to sort any huge disparities in the balance of teams as well as an earlier opportunity to replace no shows with subs.
"Setting up an brackets more ahead of time and maybe reach out to the people signed up a day or before on when the event is going down to make sure they are going to make it."
"Waited 2 hours for first game. Was on all night and only got to play 2 games. Could have set up a more structured fixture list."
Related to the issue of team prep time was the fact that players were allowed to register if they had joined with the Echo Arena Quest alpha or beta or if they were around level 25 at registration. Since eleven days passed between registration began and the tournament actually took place, several players who were below level 25 at registration were level 50 by the time the tournament occurred. While veterans of the game still consider these players "rookies," many lower levels felt like there was too much of a disparity in the skill level.
In previous events, there wasn't an option to split the playerbase because the VR ecosystem still has much lower numbers than traditional esports like League of Legends or Rocket League. As the numbers of people playing VR esports continue to rise, it will be increasingly possible for this to happen.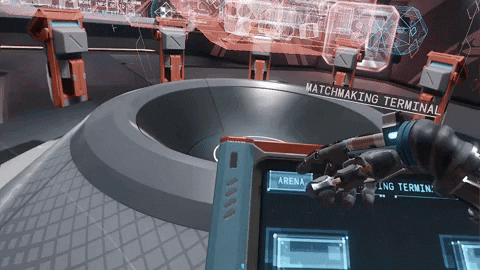 Lack of knowledge of tournament platform
A challenge for coaches in particular was the platform chosen for this particular event and instructions on how to use it. A couple of the more popular tournament platforms include Smash.gg and Toornament. There are pros and cons to each, but despite the challenges, admins should always make sure coaches understand how to use the platform. In this case, that wasn't done prior to the event. This problem could be solved with a team meeting prior to other events as well as a written guide for what is expected of coaches, how to enter information, etc.
"It was all super fun but there wasn't enough info before the event for coaches to know how to input wins, find new matches, etc."
"I think the team behind the competition did an amazing job. My only suggestion would be to fully prepare coaches in the use of Smash (or any other site used) and exactly how to record scores, etc. Maybe with a tutorial video. Would have started a little smoother with less confusion over Discord."
"Had fun as a coach. I had an easy team who took charge on their own. … I would recommend a little more detailed instructions on any 3rd party apps we use like Smash.gg etc."
Tech Issues / Battery Life
One of the reasons we wanted to do a tournament of this nature with newer players, not limiting the number of sign ups, and allowing cross platform between the Oculus Quest and traditional PC HMDs like the Rift was because if there were going to be problems with cross-platform VR esports competition, we figured those would be quite evident in this event and we could address them for future events.
There were in fact a few issues, but they were relatively minor ones that can be easily addressed with a few key changes. There were a few complaints about ping, which didn't seem to be a huge issue considering the fact that the event was open to every region and teams were cross-regional. One way to lower the problems with ping would be to keep these types of events within a particular region and make sure that region hosts matches. As our population grows in various regions, that will become more possible.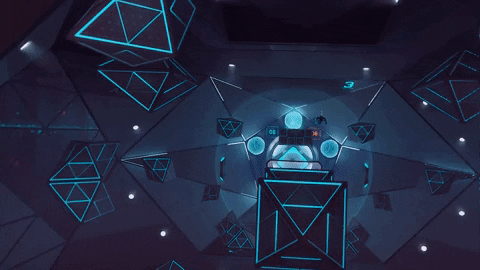 Another more common issue was headset batteries dying. Players were asked to charge between every match or during any downtime, but many did not. During finals, they were also given "charging breaks," but some still had issues. In future events it's possible that charging breaks could be enforced between all rounds and that time could be used to interview veteran players, discuss stats, make predictions, etc. on streams. This is one option of many that could be used to address this issue.
"The event was great! Charge time seemed to be the only issue. There was a weird ping difference that I feel will be figured out once the game is not in beta hopefully…. Overall a great experience!"
"Overall the tournament went really well but there was a few problems I experienced or noticed. For the quest users battery was a big issue."
"I would like for more of these events, I like how it was organized the second day with set times for each game and time in between to charge. Disconnects were a main reason for a lot of losses so maybe there can be something done about that. Also it would be awesome to have more coverage of each game on twitch. Even some without commentary would be cool."
Praise
There were many positive comments about the Rookie Cup that included praise for the devs, coaches, admins, casters, and others. Many players commented about how impressed they were with tracking on the Quest and how well-made the game is.
Many rookies expressed in the survey and through other messages how grateful they are for a community that supports new players. Not only are they more inclined to stay in the community and play the game, but they're also more likely to pass the positive experience on to others. In fact many have already volunteered to be mentors, coach, host their own tournaments, or otherwise pass on a kindness they've been shown by the veterans.
"Everything is amazing so far. I have no suggestions or complaints."
"I loved playing in it. Please do more. I made really good friends because of you guys. Keep up the great work."
"The positivity and helpfulness of all those involved is different than elsewhere in VR."
"Incredible event. Thank you all for a great time."
"You guys are doing great. Keep up the excellent work!"
"It was my first ever competitive esport and it was amazing. I'm 37 and father of two so time is precious like water in the dessert, but either way I managed to get to lvl 20 in one month of playing and signed up as soon as I saw the rookie cup. Incredible experience. I only hope that this is the first of many events to come. Glory to Echo Arena, glory to Oculus Quest. (This little thing is keeping me sane in quarantine in Argentina.)"
"The rookie cup was great! Keep up the great work. I think you guys did it perfectly."
"The event was really well organized and executed."
"The event as a whole was incredibly fun! My team and I thoroughly enjoyed it and learned many things from each other and our coach, Cyanide! We hope there will be more in the future and this event made me new friends to play with!"
In conclusion, the Echo Arena Rookie Cup was an excellent introduction to VR esports for many new Quest users. They're now passionate about competitive VR, this particular game, and sharing what they've learned with others.
If developers for each VR game can endeavor to establish and support an active community, it's more likely that they'll see increased growth. For games that are well-suited for competitive VR, developers, community managers, and players themselves can help by creating opportunities, developing training for new players, and encouraging a positive atmosphere in their game and related social media communities.